KEY FEATURES OF INOTHERM ALUMINIUM DOORS
1Above-standard profile thicknesses
Depending on the entrance door program you select, the thickness of the infill may be 54mm, 85mm and 105mm.
Due to their above-standard thickness, all entrance doors provide you with outstanding thermal insulation and high energy savings.
All entrance doors feature glazing with three 6mm thick glass panes, which additionally insulate and enhance the safety of your home.
3Thermal bridge interruption
A special heat barrier in the gap between the panel and the frame prevents heat from escaping and reduces your heating costs.
4Anti-bending expansion layer
For better statics, an expansion layer is added to all entrance doors, which prevents the bending or deformation of the entrance door and maintains the stability of the door even with large temperature swings.
A robust aluminum threshold with a thermal break reduces the energy flow in the lower part of the door and allows for the invisible mounting of the door frame.
Our doors are sealed with three round liquid seals with vulcanised corner joints for better thermal insulation.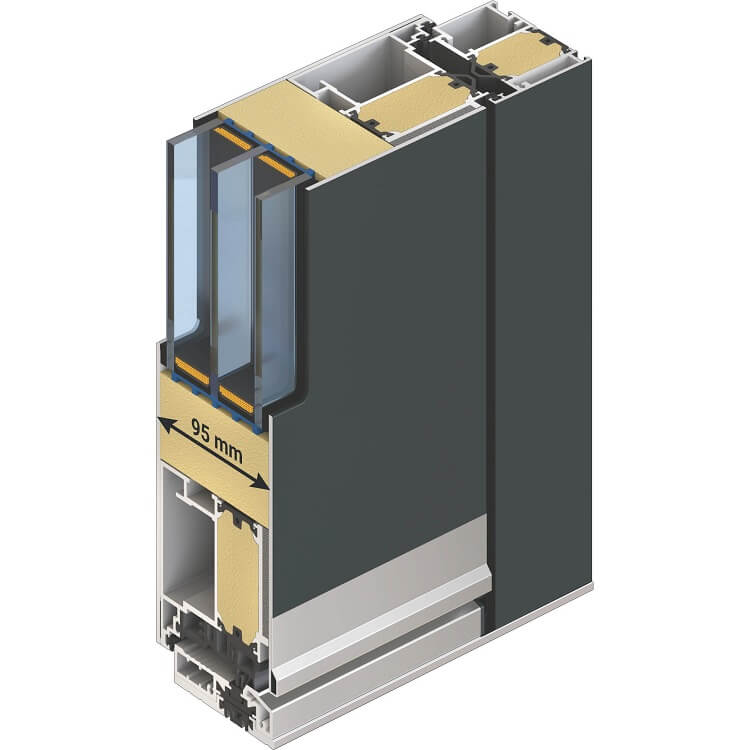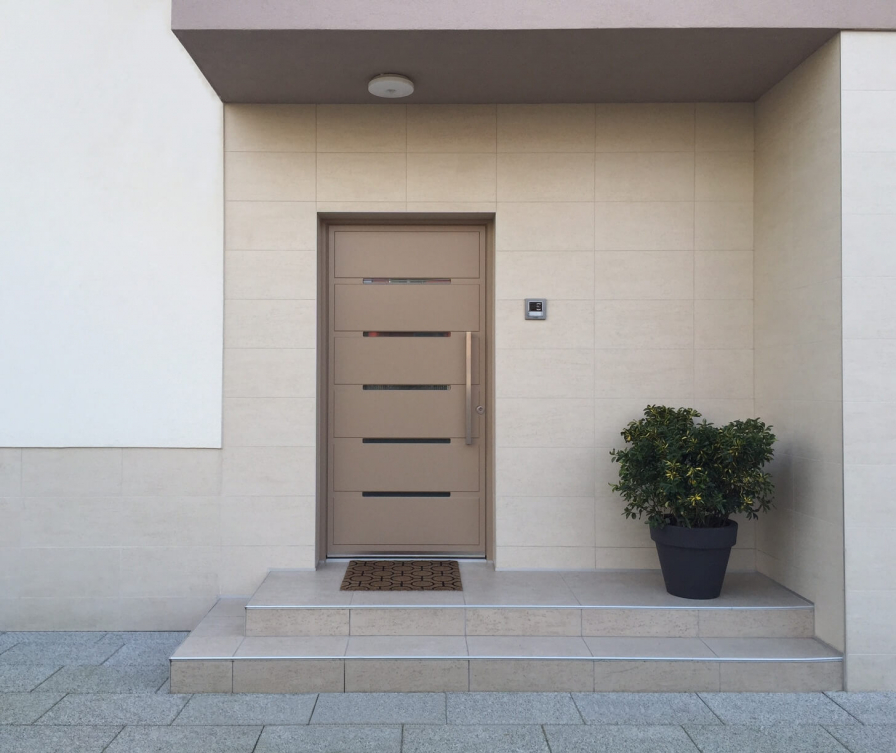 ADVANTAGES
WHY CHOOSE ALUMINIUM ENTRANCE DOORS?
Aluminum entrance doors have numerous advantages over plastic or wooden doors, which makes them the number one choice for customers all over Europe.
Inotherm aluminum entrance doors provide you with:
Exceptional burglar protection
A high degree of thermal and acoustic insulation
Excellent weather resistance
An extremely long useful life
OUR OWN PRODUCTION AND CONTINUOUS QUALITY CONTROL
Manufactured in our production plants covering more than 30,000 m2
Each door is uniquely designed to your preference
Our own glassworks with state-of-the-art glass working technology
A modern paint shop with a more than 2,000 m2 large production area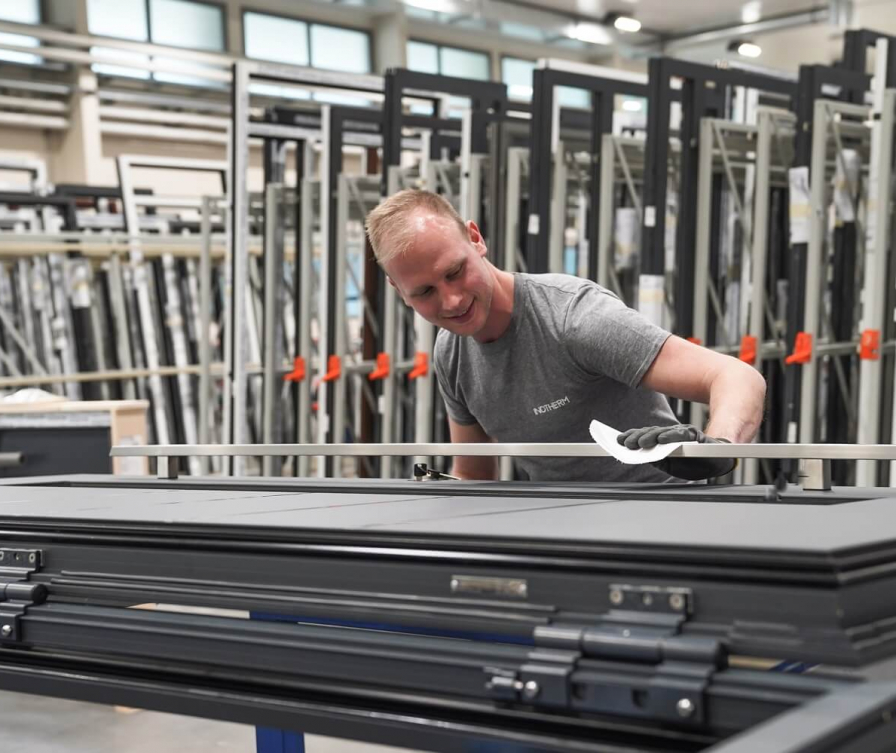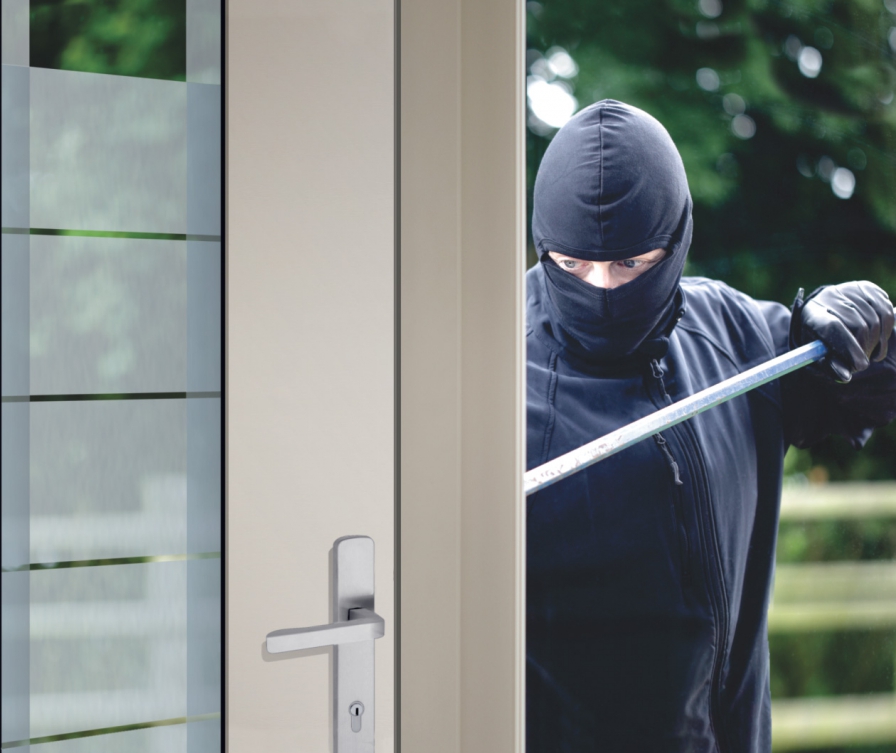 Safety
Standard high protection
Both basic and exclusive Inotherm entrance doors feature exceptional burglary protection keeping your home safe from intruders.
Insulation
EXCELLENT HEAT AND ACOUSTIC INSULATION
A full double-sided cover infill panel with three layers of insulating glass meets Europe's highest energy-saving standards.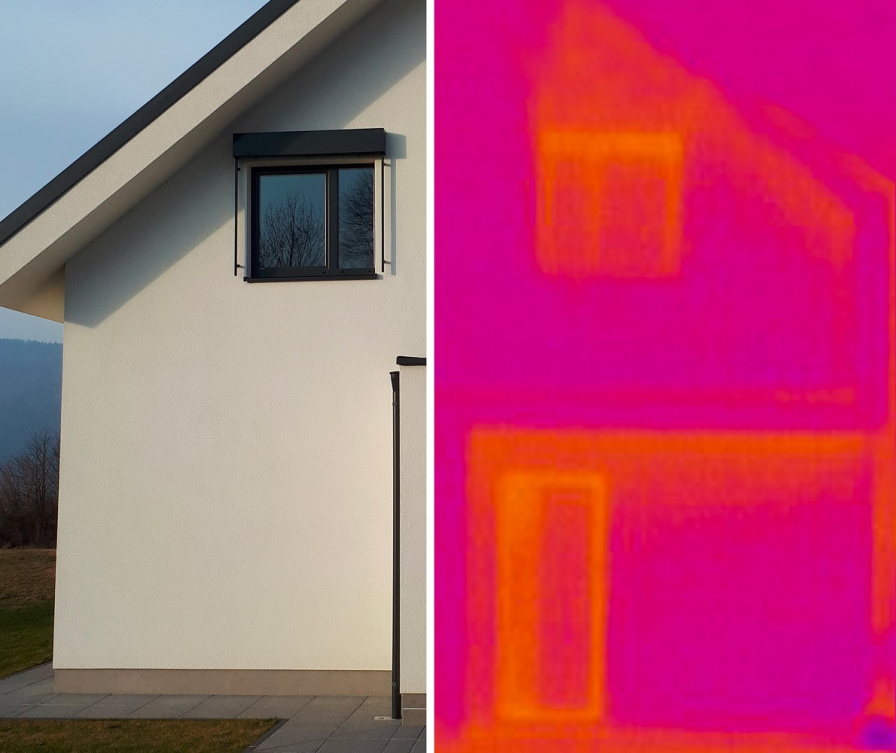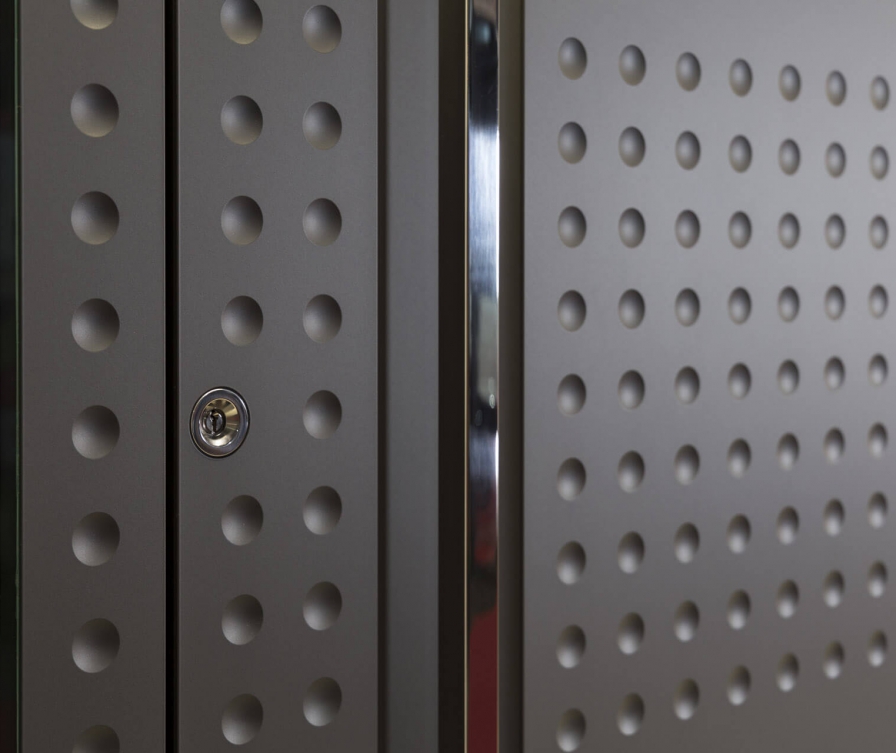 DESIGN
ELEGANCE FOR YOUR ENTRANCE!
To perfect the final appearance of your entrance, furnish it with accessories to your liking. Choose from a broad selection of knockers, peepholes, mailboxes, house numbers and more.
ENTRANCE DOOR CONFIGURATOR
Design your entrance
Classic, modern, extravagant, simple… Our offer comprises more than 400 entrance door models customizable to your liking.
Upload a picture of your façade to the door configurator, modify door colours, shapes and accessories, and choose the right ones for you.
Choose among
Top selling models
WE ARE WITH YOU ALL THE WAY
SELECTION
Browse the different models, explore possible combinations and choose the entrance door of your dreams.
PRODUCTION
We have been proudly producing top-quality doors for more than 25 years. We manufacture all the components of our entrance doors, ensuring constant quality control.
RELIABLE LEAD TIMES
Inotherm is renowned for reliable lead times. Your made-to-measure door will be produced in the shortest possible time.
SUPPORT
Don't overlook our knowledge base in the form of articles and instructions.
Product added to favourites