Aluminium provides exceptional weather resistance and superior thermal and acoustic insulation. Its reliability makes it a premium entrance door material. At the same time, it enables precise workmanship, which is crucial for products with high thermal and acoustic insulation.
Combining all these features with top quality workmanship and an exceptional style results in the perfect entrance that is both reliable and aesthetically pleasing - even decades after the purchase.
WHAT OPTIONS DOES AN ALUMINIUM DOOR OFFER?
INFINITE DESIGN OPTIONS
The entrance door is of key importance for the architectural design of your home. Its style, colours and accessories give the house a unique style. In our offer you will find a wide range of different door designs, from simple and classic to modern and extravagant.
We can redesign any external door from our standard offer according to the customer's wishes, with practically no limitation. Our designers and craftsmen can perfectly cater to your unique wishes and create the perfect entrance just for you.
However, you can also design your new door all by yourself! Don't worry, it's quite simple!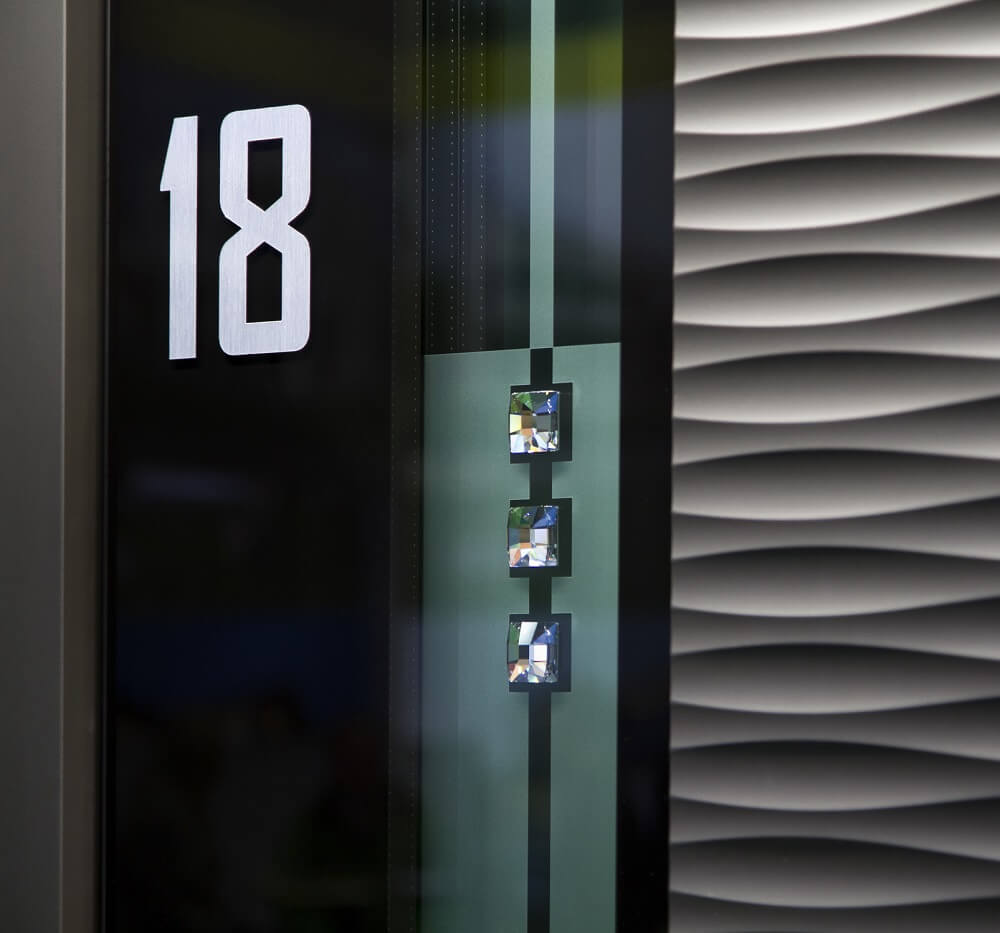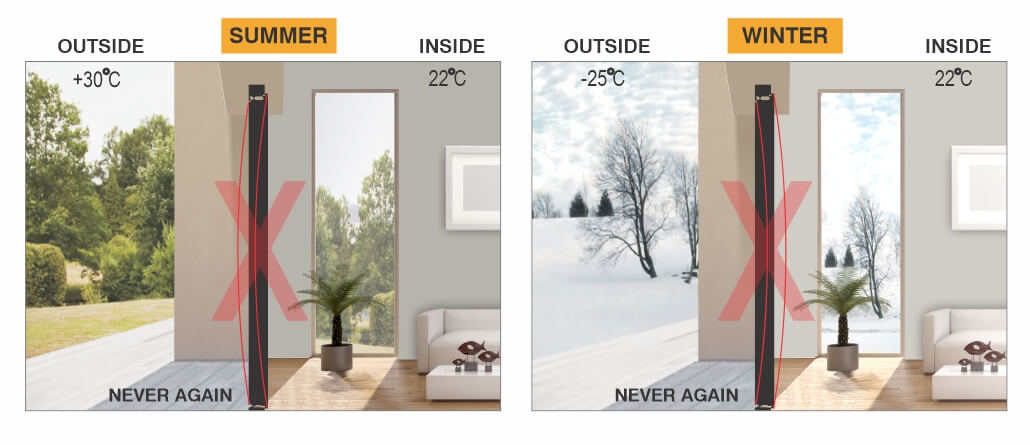 EXCEPTIONAL STATIC STABILITY - NO BENDING!
An aluminium entrance door exhibits exceptional resistance to temperature changes due to its structural stability. The innovative patented leaf design with a special expansion layer provides our Exclusiv front doors with exceptional stability even in extreme weather conditions.
RELIABLE SECURITY
The modern machining technology and quality materials we employ in making our entrance doors ensure an exceptional level of anti-burglary security even with our basic models.
For those of you who wish to make your home even more secure, we also have a variety of accessories available that provide protection levels from RC1 to RC3.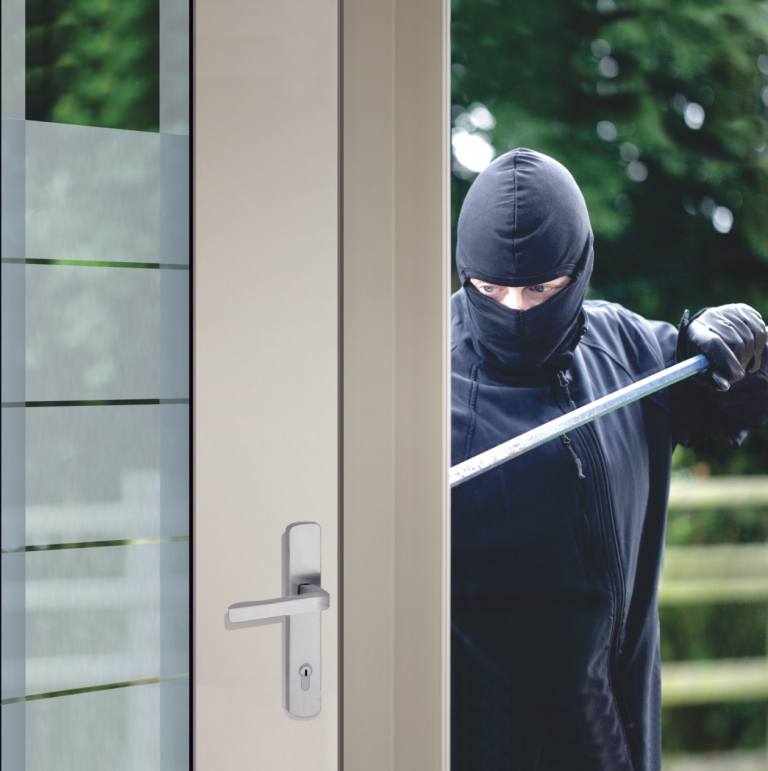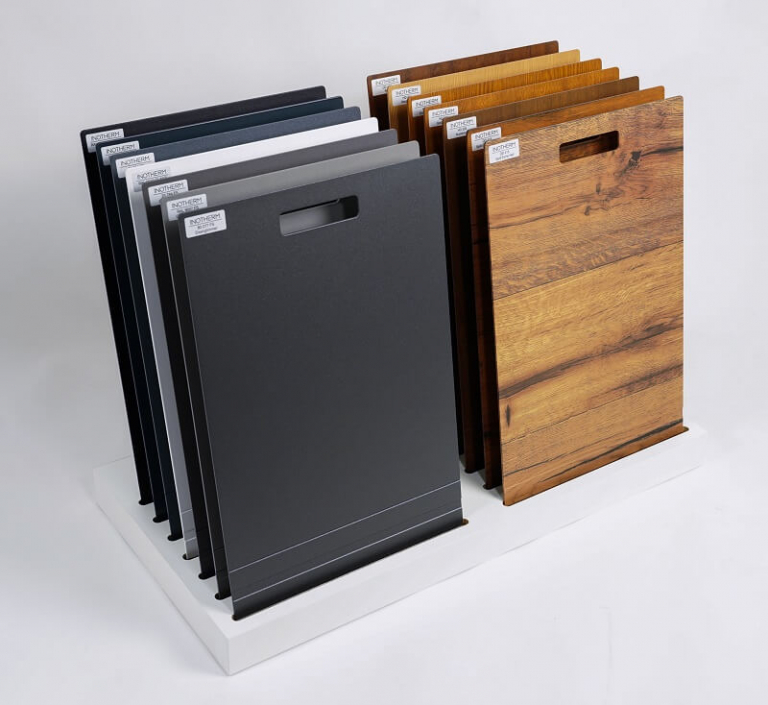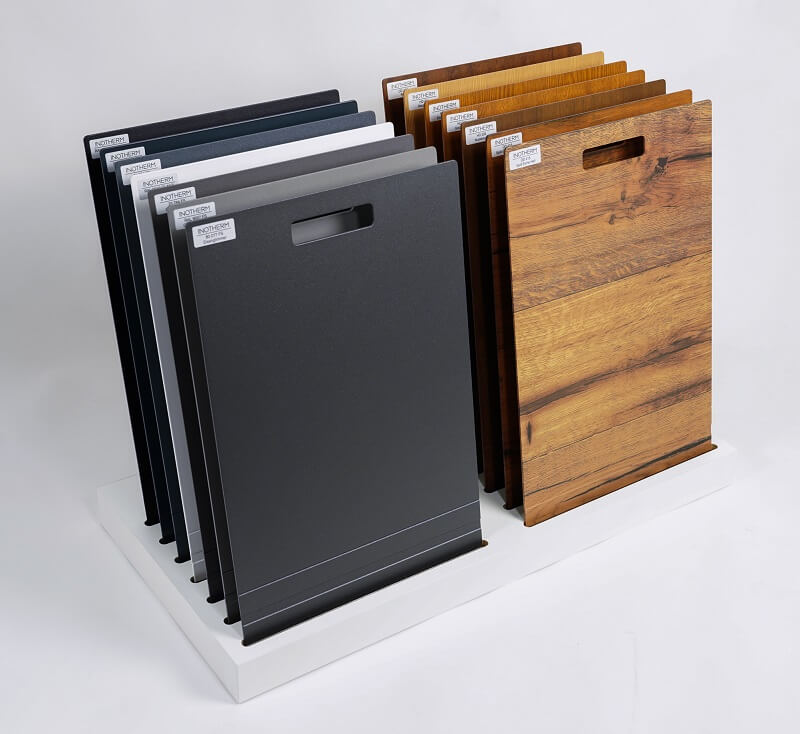 INFINITE SELECTION OF COLOUR SHADES
The choice of the right shade of the door depends on many factors, as the colour must match the style of the entire house as well as the colour of the façade, windows and other exterior doors of your house. But if you are reluctant to limit yourself and want to choose more boldly, you can also opt for less common colour combinations.
The choice is yours and you can design the door in various colour combinations, such as:
matte or glossy colour tones - any on the RAL scale,
structural and metallic colour tones,
wood décors,
rustic wood décors, and
decorative décors.
EXCELLENT THERMAL INSULATION
What is the difference between good and excellent thermal insulation of entrance doors? Care for every detail and highest-quality materials.
As standard, we manufacture our entrance doors using a 85mm insulating leaf, three-layer glazing and triple sealing. Such a door effectively prevents heat loss, as well as reduces energy costs and contributes to environmental protection in the long term.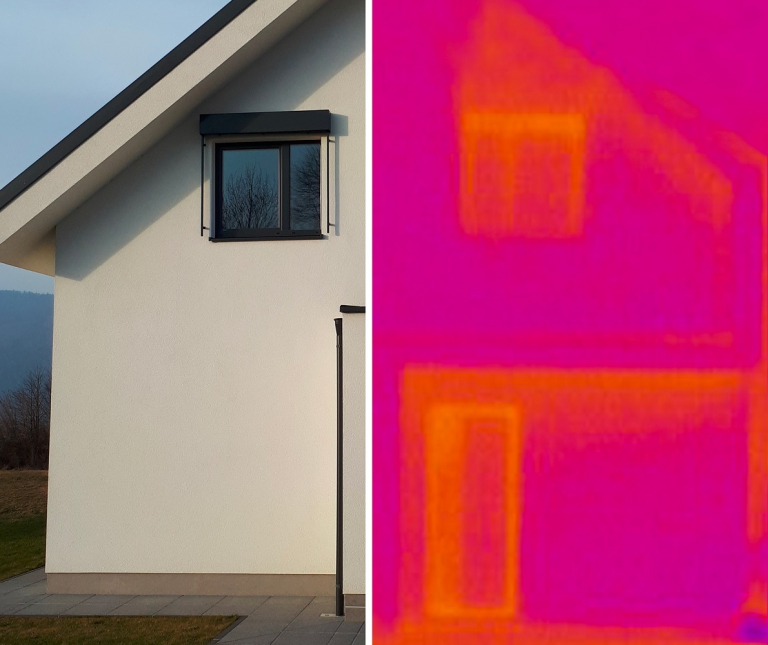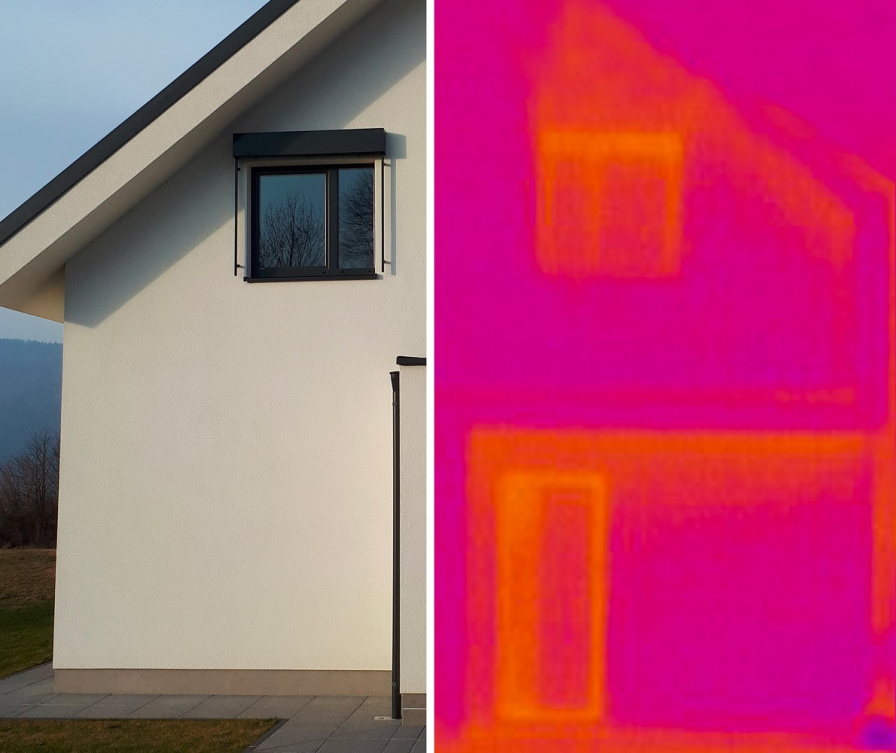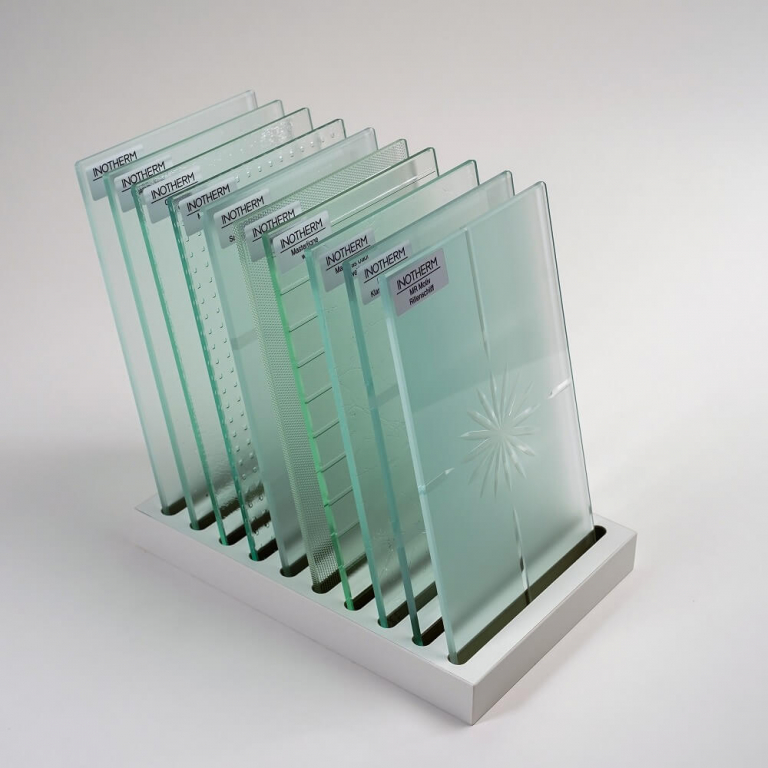 A WIDE SELECTION OF ACCESSORIES
When designing a new entrance door, you can express your unique style and add your personal touch by choosing accessories.
Do you particularly favour stylish doorknobs or would you prefer your door to feature aesthetically crafted handles that extend throughout the length or width of the door? Are you interested in door pull bars?
Inotherm doors provide you with all the options, and we leave the choice to you regardless of the model.
EASY MAINTENANCE
The entrance door is daily exposed to many environmental influences, so proper protection and maintenance are key to its long useful life.
An aluminium entrance door is an excellent choice in terms of maintenance as it requires minimal care. It is enough to clean it several times a year with special cleaners for coloured aluminium surfaces or to wipe it using a mild pH-neutral or alkaline cleaning agent. The best results with entrance door care can be achieved by using the original cleaning agents.