By choosing the right entrance, you will give your home a personal touch while making sure you will feel better returning home even before you enter it.
We have been designing unique entrance doors for you for 25 years
Our diverse offer includes a variety of styles, You can choose between progressive lines, trendy elegance or the timeless refinement of the traditional style.
Our basic offer comprises 400 door models!
Each basic door model can be fully personalised to fit your unique preferences, and we can custom-make the entrance door of your dreams.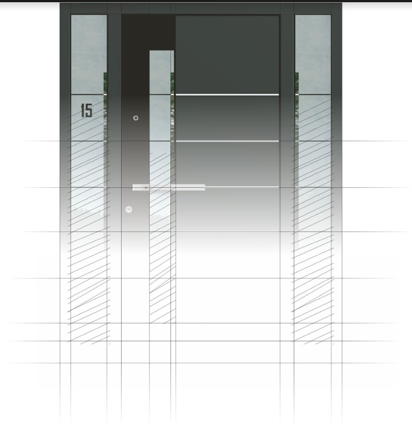 What about the accessories?
Unique combinations of additional elements will enhance your door by giving it a unique personality. Accessories such as concealed or aligned handles with a fingerprint reader and LED illumination complete the overall appearance of the door, as well as make our doors unique in the market.
Door pull bars and other elements are available in any shape, colour or size so you can give full expression to your creativity in designing your door. Accessories can also be the centerpiece of your new door.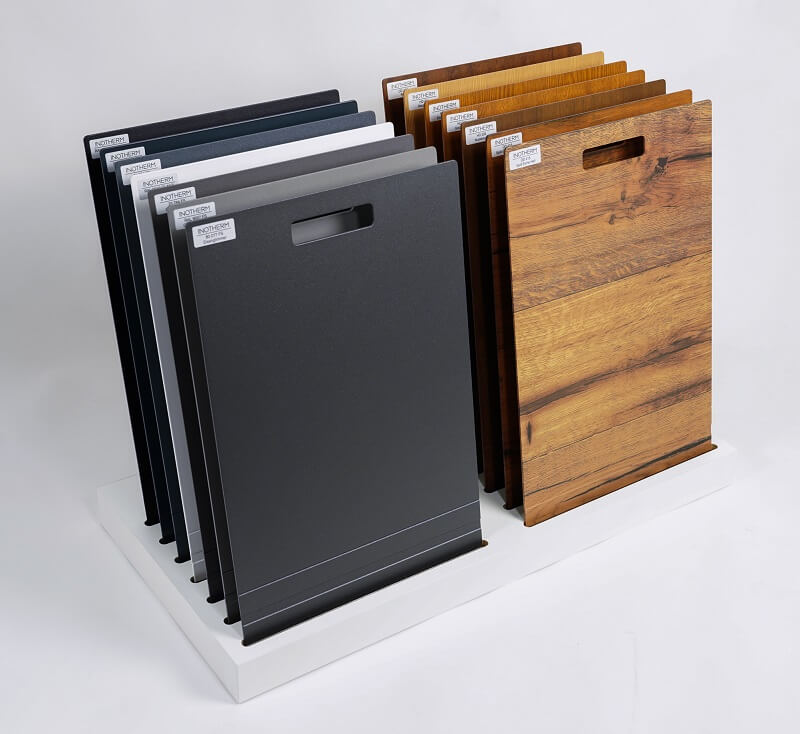 A wide choice of colour tones
When it comes to the colour of your entrance, you don't have to compromise. Choose the shade that reflects your personality and matches your unique personal style.
You can design your Inotherm door in a variety of colour combinations. The following are available:
matte or glossy colour tones according to the RAL scale,
structural and metallic colour tones,
wood décors,
rustic wood décors,
and decorative décors.
Thanks to the exceptionally high-quality powder coating, the colours do not fade over the years, and are also highly weather-resistant.
Glass - design or ornamental glass
Glass, with its aesthetic function, makes for the beautiful appearance of the door and the pleasant atmosphere in the room. Choose from numerous ornamental and tinted Parsol glasses, engravings or stained glasses.
The very special charm of the entrance door is also provided by motif glass, which offers unlimited design possibilities. Motif glass may also contain Swarovski crystals, your house number or any text or graphics.
External handles
Door pull bars do not have only a practical purpose, but can also be an important stylistic addition to your entrance door. Door pulls can be of different shapes, colours and lenghts. Furthermore, they can be hidden in a recess of the door and decorated in RAL colours or wood décors. Door pulls can also be equipped with advanced accessories such as a fingerprint reader or a handle spot LED backlight.
Advanced entrance door opening systems
Your finger is your key!
The new generation of readers, which can be controlled via the INOkey mobile app, is a new step in the area of security, practicality and convenience.
INOkey's numerous advanced features and motorised automatic locking make it an indispensable accessory when purchasing a new entrance door.