NEW standard models and new 3D models
We have added new models to the Exclusiv range and enriched it with a modern, updated 3D series.

NEW colors
Black is the new grey! The new most fashionable colour won't impact your budget though - the color RAL 9005 matte is now included in the affordable colour group F1.
Modern architecture is manifesting stone features, so have expanded the decor program to include two attractive mineral tones.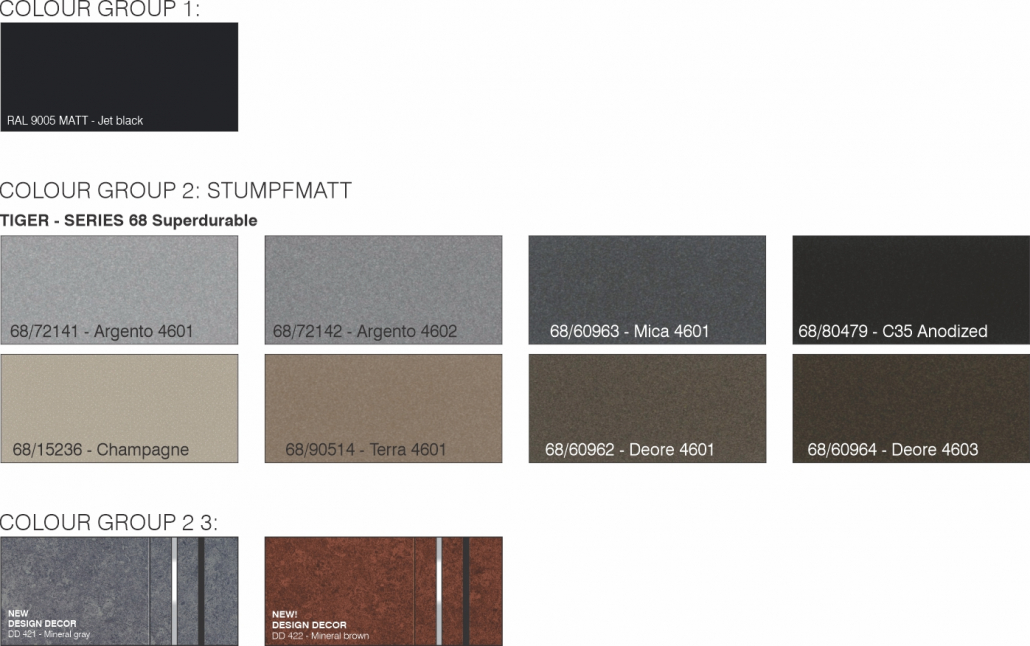 The former IGP colours are replaced with the very elegant and extremely weather resistant tones of the Tiger Superdurable 68 series.
NEW pull handles series 50
Keeping in straight and simple lines trend, we're adding the new pull handle series in matte stainless steel, black matte or powder coated finish. Several handles in the series can be integrated with the INOSMART system for a further touch of modernity and comfort.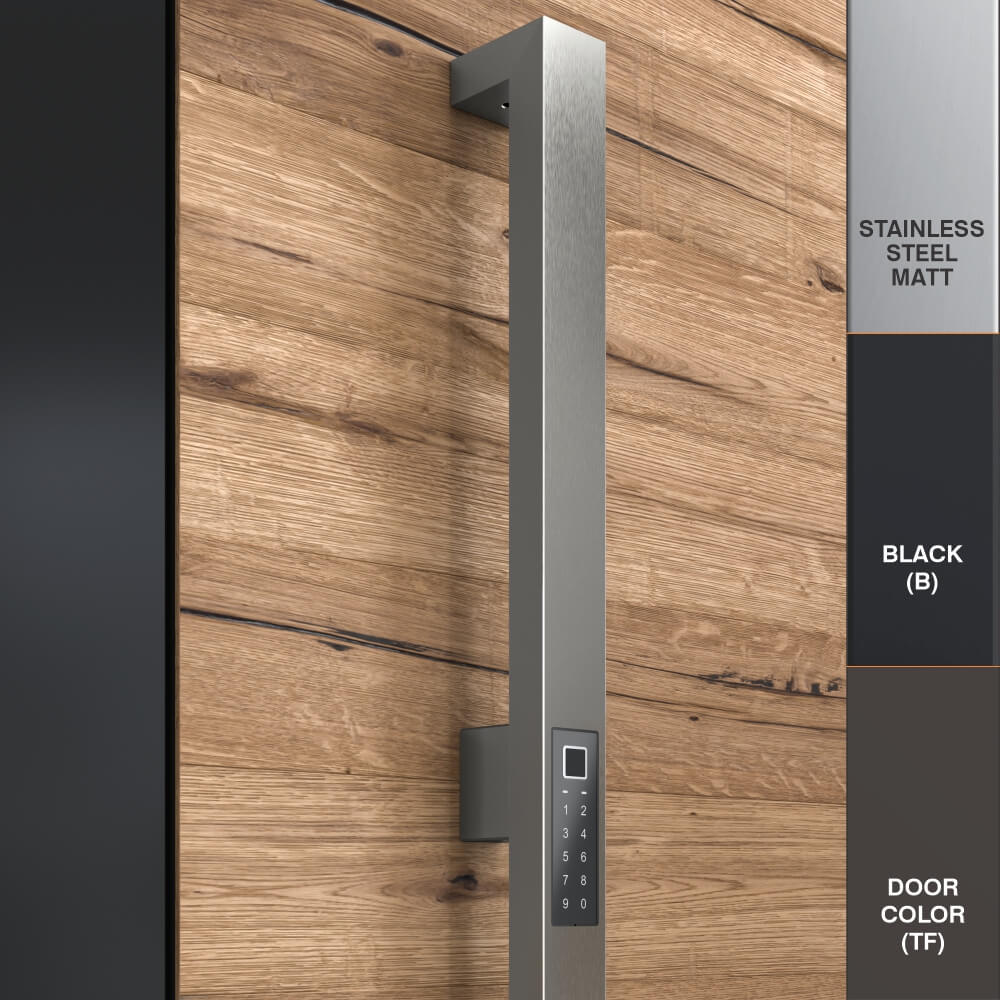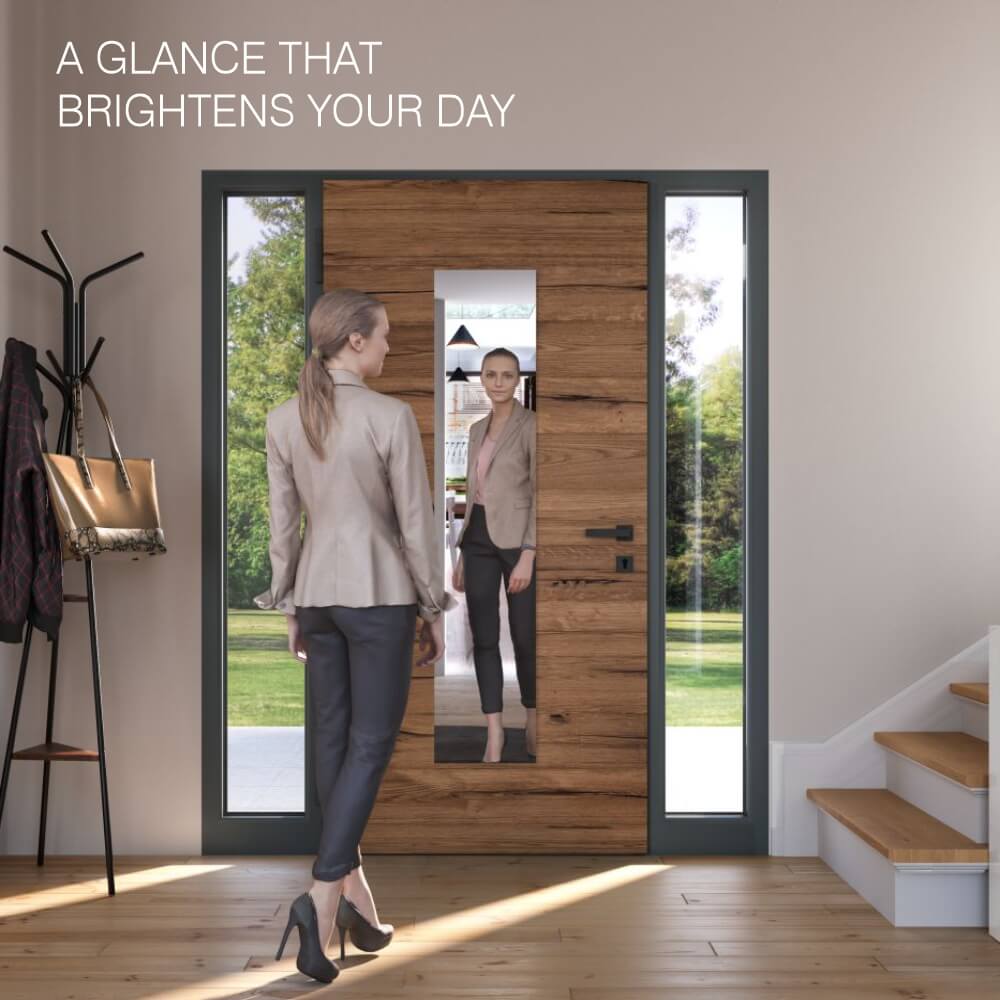 NEW interior mirror
To make more space in the entryway, optically enlarge it or add a unique visual feature - a mirror can now be added onto the inside of the door sash.
It is made of an extremely finely polished stainless steel instead of glass, and therefore unbreakable even if the door closes a bit more aggressively due to a gust of wind. Mounted completely flush with the door surface –perfect for easy cleaning and very elegant.
NEW replaceable threshold
The thresholds are sometimes damaged during construction or renovation, or simply because of everyday use over the years. With our new innovative threshold fitting system, the existing threshold can easily be dismounted and replaced even after fitting and finished floors.